SAVE THE DATE
HHBJC Community Lifelong Learning Presents
"Why This and Not That?

Building a New Canon

of Jewish Thought"
Speaker:

Dr. Claire Sufrin of

Northwestern University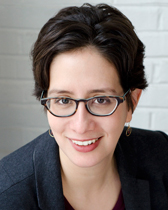 Sunday, November 15 at 8:00 PM
Claire E. Sufrin is a lecturer in the Department of Religious Studies and Assistant Director of Jewish Studies at the Crown Family Center for Jewish and Israel Studies. She teaches courses on modern Judaism and Christianity including American Judaism, Modern Jewish Thought, Gender and Judaism, Religion and Literature,
and God after the Holocaust. She also teaches Introduction to Judaism.
Dr. Sufrin holds a BA from Yale University and a PhD from Stanford University. Her current research project considers the relationship between religion and literature through an examination of novels written by American Jews that address theological themes. Previous publications include "History, Myth, and Divine Dialogue in Martin Buber's Biblical Commentaries," Jewish Quarterly Review (Winter 2013), 74-100.