Simcha Announcements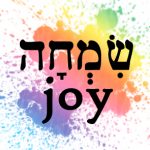 A time to celebrate and appreciate the life cycle
moments of our congregational community.
It's time to celebrate some Simchas!
Below are Birthdays and Anniversaries from April 19 -April 25, 2021
BIRTHDAYS!
Galit Kofman
Wednesday, April 21, 2021
Ross Goldfarb
Thursday, April 22, 2021
Jeanette Dauber
Tess Blumenthal
Friday, April 23, 2021
Steven Teleky
Sheldon Flatow
Greta Magolis
ANNIVERSARIES!
Monday, April 19, 2021
Blanka & Leonard Kaplan
Happy Birthday and Anniversary to all!