COMMUNITY KRISTALLNACHT PROGRAM
Please join the congregations of
Temple L'Dor V'Dor – Oakland Little Neck Jewish Center,
Temple Torah and
Etz Hayim at Hollis Hills Bayside
ON SUNDAY, NOVEMBER 7TH AT 11 AM
for Joseph Berger's Presentation for our Kristallnacht Program:
"The Elie Wiesel you didn't know."
Elie Wiesel is deservedly portrayed as a modern-day Jewish prophet and the person who did more than anyone else to call the world's attention to the Holocaust. Wiesel was also an intensely complicated man whose story is a very human one. Joseph Berger will provide insights into the ongoing trials faced by a man whose faith and humanity were so severely tested.
Please watch for your Etz Hayim HHB emails for the link to join the program
To quote Elie Wiesel on apathy:
Apathy and Indifference
The opposite of love is not hate, it's indifference. The opposite of art is not ugliness, it's indifference. The opposite of faith is not heresy, it's indifference. And the opposite of life is not death, it's indifference.
Let us not be indifferent to this event.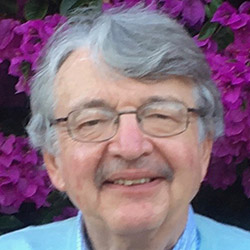 Joseph Berger was born in Lysva, Russia, to Polish-Jewish parents who had fled their hometowns to escape the Nazis Berger lived in several displaced persons camps in post-World War II Europe before immigrating to the United States in 1950 with his parents and younger brother. A sister was born in the U.S. His book Displaced Persons: Growing Up American After the Holocaust describes his upbringing as a refugee child of Yiddish-speaking parents.
He was a New York Times reporter, columnist, and editor for over 30 years, writing about education, religion, New York City, Israel and the Middle East. Joe is the author of four books, including his memoir, Displaced Persons: Growing Up American after the Holocaust. Called an "extraordinary memoir" by New York Times, it was named a Times notable book of the year in 2001. His next book, a biography of Elie Wiesel will be published by Yale University Press.